It's the most wonderful time of the year, but also the most overwhelming time between holiday gift shopping, cooking food network-worthy meals for all your friends and family, and of course, the countless holiday parties to attend. 
Between all the chaos, it can feel like there is no time for stunning holiday hairstyles and definitely no time to go to the salon for a holiday blow-out. To take some of the holiday stress off your hands & help you get ready fast so that you can spend your time enjoying the festivities, we came up with easy & cute holiday hairstyle inspiration that works for any occasion.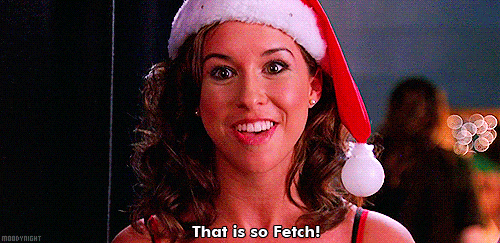 30 Second Hair Transformations Ft. The Perfect Ponytail
A holiday ponytail does not have to be tricky. You're already doing the most, so give yourself a break and try out INSERT NAME HERE's ponytail extensions. These pre-styled and weatherproof ponytails extensions are the perfect holiday hair hack to get a stunning, sleek look with loads of volume & length in seconds! INH ponytail extensions are perfect for any holiday party or event and take away all your special occasion hairstyle stressors (which is probably why they're a celebrity stylist go-to for red carpet & iconic photoshoot looks).
Don't forget to add in some holiday spirit with your favorite festive hair bow, or get your Gossip Girl on with a statement holiday headband.
 Classic Winter Waves 
The holidays are the best time to get your big waves on! Wondering how to get that '00's glam wavy mermaid hair? To achieve wavy holiday hair, try out INSERT NAME HERE's Insert Waves Here & get instant volume and natural-looking waves in minutes.


A tip to remember when waving your hair...
When waving your hair, remember to separate your hair into small sections to get those super-defined curly waves. The smaller pieces, the deeper the wave will be!
Don't forget to practice safe styling with a heat protectant spray before and a frizz free serum spray  after if you need a little more moisture & shine this winter. These are going to help protect your hair if you're ramping up your styling efforts and they'll give you a shiny, healthier look.
#Trending: Tinsel Hair
HairTok is our favorite source for the trendiest hairstyles... and for the holiday season, it is all about the hair tinsel! Let your holiday hair shine with the Kacey ponytail, which is a damage & commitment free way to get festive and try the trend.  
Decked Out Bun
From chignons & ballerina buns to effortless top knots, nothing says home for the holidays quite like the perfect bun– which is much easier to achieve than you may think. To get that big bun energy, the INSERT NAME HERE Sammy bun is here to sleigh the holidays and keep it anything but basic this season. Of course when it comes to accessories the more the merrier. Add your favorite hair scrunchies, bows, clips, or gems to make the look extra special.  

Pro tip: If you plan on actually riding a sleigh or ice skating, or really any holiday activity… try quick slick for frizz, flyaways and static.
Be Merry & Bright With Holiday Hair Colors
Spice up your holiday hair with festive hair tint or clip-in Hi-Lites!

Vibrant shades have been blowing up our social feeds & heading into the holidays it's no exception. To achieve bold holiday hair colors like Ruby Red, Emerald Green, or an Icy Blue hue, without any damage or commitment for your natural strands try INSERT COLOR HERE or our brand new Hi-Lites Bundles for a seamless & perfect pop of color.
At Home Holiday Blow Out 
Need a quick holiday blow out? Do it right from home with Insert Blowout Here! 
Blow out brushes are the best way to achieve your photo ready hairstyles all season long for a fraction of the cost (without even leaving your cozy comforter haven). The Insert Blowout Here salon grade hot tool will become your new BFF when it comes to super FAST & professional looking styling. 
The Perfect Winter Half Updo
Yes that's right babes, the classic half up, half down hairstyle is trending for the holiday season. We love this look, but it's no secret that it can be a hassle between all the teasing, time, and hair products. 
An easy half updo hairstyle hack to get all the holiday volume without a ton of time and damage to your hair is the INSERT NAME HERE's Chloe! Whether you want a little volume or a lot of volume for your half up, half down look, Chloe can give it all to you. With Chloe already pre-styled, the only work you really need to do is add a red or gold ribbon for a little extra holiday glam!
And that's a wrap on your guide to easy & cute holiday hairstyles for this year!

Whether you have a holiday party, are pre-planning for New Years Eve or are keeping things simple & festive at home this year– check out INSERT NAME HERE for beautiful special occasion hairstyles all year round that are fast, easy, and always on trend.  
Make sure to share your holiday hairstyles with us on the 'gram @insertnamehere ❤️