Read to the end for a big announcement…


No one can deny that pops of color are all the buzz lately. From pink hair to colored extensions– full-blown color switch-ups are no surprise to the hair community right now. Hair is one of the best ways to express yourself, and fun colored hair gives you the power to feel fiery, icy, or a little bit of everything. But it can be hard to commit to a full-blown hair dye or a ton of permanent highlights for the season, not to mention the damage that bleaching and dyeing can do to your hair. 

Luckily, adding color to your hair has never been easier or kinder …
Read on for three easy hacks to achieve any and all the color you want without any permanent commitment or chemical damage. No DIY beauty blunders or big salon bills here– once you try these beginner-friendly temporary color hair hacks, you'll be feeling yourself!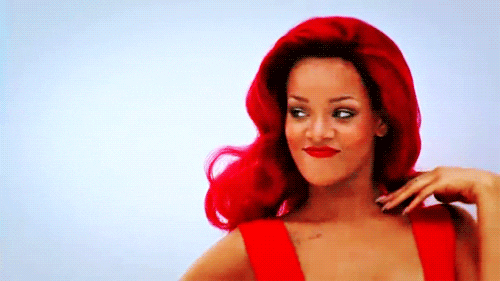 @giphy
HI-LITES 
Brightly hued highlights are one of the biggest trends right now, and celebrities are trying out all the colors of the rainbow. We were especially inspired to get hi-lites like Olivia Rodrigo's fiery red ones in her good 4 u music video. An easy way to recreate Olivia's look or any of your other favorite celeb hi-lites looks (think money pieces, peek a boo pops of color, or all over chunky hi-lites) is seamless clip-in Hi-Lites. 

Clip-in Hi-Lites are the perfect temporary color hair hack to achieve a bold look without any mess or hassle. A few colored streaks can go a long way and create the perfect pop and dimension to your hair. Trim them to your desired length, clip them in, and style any which way you want. Use them for a party, an up-coming concert, or of course, just for fun.
Temporary Hair Dye
Celebs and influencers are known for their quick and spontaneous color switch-ups, and sometimes we want that too, but on a budget and without any major commitment.
Bring all your Doja Cat or Gigi Hadid hair inspirations to life with temporary color deposit conditioner (bonus, it hydrates at the same time!). Save time, money and damage, and still get unique bright hair colors. The possibilities are endless, from pink hair dyes to blue hair dyes & half-colored hair to full-colored hair.
Is there a better option than drugstore box dyes?
The answer is yes, babes! INSERT NAME HERE has your temporary hair color hack with Insert Color Here. This temporary hair color line is vegan, cruelty free, free of sulfates, parabens & ammonia, and ready for use right away on all hair types—no need to turn the bathroom into a color chemistry lab. Insert Color Here will give you any bold colored hair all the way, then gradually fade over time. 
 But is there an even easier & faster way to achieve bold colors and a glam hairstyle with little to no time or effort? 

Well, you might think it's impossible, but over on our side, our small but mighty team of boss babes have been working endlessly to make all your bold colored hair dreams come true. And so, drumroll, please… we created six limited edition colorful ponytail extensions aka the Pony Parade Vault! 🎉 (you can freak out now).
PONY PARADE VAULT
We created this special line of hair for all you babes out there wanting bold colors, more ponytails, and a boatload of creativity. We wanted our ponies to represent everything that parades do: celebration, bright colors, excitement and fun. Hair is a big part of self expression and reflection of who you are, and the Pony Parade gives you all the vibrant and punky pops of color to express whoever you want to be!
@mariahclayton
Why are these the best?
These beautiful bold ponies are pre-styled and weatherproof that take little to no effort to put on. Get instant length, volume, and vibrantly colored hair that looks and feels like it's really yours. You can style them in a variety of ways with zero hair damage or commitment.
This limited edition vault is a colorful collection in iconic INSERT NAME HERE styles: Unicorn Molly, Fruity Pebble Lola, Sugar Plum Lily, Sage Green Jordynn, Ultra Violet Miya & Powder Blue Shayla. Make sure to check them out and grab them while they still last!
Colors bring hair to a whole other level, and from what we've seen today, it doesn't have to be tricky! Whether you're feeling a quick dip dye on the ends of your hair or e-girl approved rainbow hi-lites, we got your back to support all your hair color journeys but make it easier on your back account and your hair. 
SHOP PONY PARADE HERE 
Don't forget to share all your new dyes, colored extensions, and ponies with us on the 'gram @insertnamehere ❤️