Happy October babes! It's that time of the month again where we roll out the red carpet and crown one of the INH Babes from our Facebook group with the honor of Babe of the Month.


This October, we have the criminology-loving Leo Ariel Lola (she/her)❤️💋✨ as our babe of the month...find her on the 'gram @ariel.lola!


This is a special month for Ariel because it is her 2-year hair-iversary with INSERT NAME HERE! 🎉 #congratsbabe!
Even though Ariel is a busy pre-law student, she still loves to serve some amazing hair looks that we can't object to!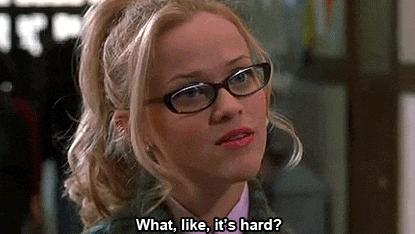 Find out why Ariel is her version of Elle Woods along with some of her fav INSERT NAME HERE products...  
 Where are you from? 
Ontario, Canada


What do you do? 
I am a pre-law university student majoring in criminology, but I engage in all things fashion and beauty on the side. I'm my own version of Elle Woods. 


What is your Zodiac Sign? 
I'm a Leo! 
What is your hair type? 
I have curly hair.

What is your hair concern?
My main hair concern is maintaining overall hair health. Curls are so temperamental and can get damaged easily. I love how INH products allow me to switch up my look and minimize damage. 
What and when was your first INH purchase? 
My first INH purchase was Ariana/Alyssa in October 2019 because it made dramatic celebrity hair accessible! I saw Ariana Grande's 'In My Head' video for Vogue and was shocked that I could shop for her hair. 
 
Why did you choose these two for your bundle? 
I chose Miley because the double buns are such a cute look that you can dress up or down! Plus, it is a fun change from the ponytail. I chose Billie because I have her and when I wear her I get compliments all the time. She is a showstopper!  

How many products do you own? 
I have 8 products. It is no match to Bee's dream-worthy collection, but I love them all very much. 
How does INH make you feel? 
INH makes me feel so confident. I love being able to express myself by changing my hair.

It is so freeing to be able to have long hair one day, then curly hair another. I also love how INH products always look good and full. I don't have to waste time worrying or fussing over my hair! Plus, no one knows it's fake!
Who/Where do you look for hair inspo? 
I look at Ariana Grande for hair inspo because we both love the '60s. I also look at Jude Demorest because she always has cute curly looks and innovative looks.
Favorite hair hack? 
If you have Chloe, you can use the extensions to make a cute curly pineapple!
Thank you to our babe of the month Ariel for being part of our community and for all of her stunning INSERT NAME HERE inspo & her hot tips! 💕

Want to re-create Ariel's INSERT NAME HERE looks?

Join our inclusive community of INH babes here to connect, get the latest INH gossip & of course, the hottest hair tips!