A good night's sleep is a must! But even if you get all eight hours of beauty sleep, you still wake up doing morning bedhead damage control with a nest full of hair knots. Well thanks to Hairtok and the rest of the hair community, all the rave lately has been about Satin pillowcases due to their many hair and skin benefits.
But before we do a deep dive into all the benefits Satin pillowcases have to offer, let's take a sec to quickly break down some frequently asked questions about Satin Pillowcases...
What is a satin pillowcase? 
Satin pillowcases are precisely what they sound like, pillowcases made of soft, 100% Satin fabric. They have been all the hype lately because of the many benefits they have for your hair.
Silk vs. Satin. which is better?
The answer is both are good options and are almost like sister pillows, but Satin is a little kinder to your hair and helps reduce friction between hair strands. Satin pillowcases are also made with 100 percent polyester, which is more durable than silk pillowcases. 
Why all the fuss about satin pillowcases? 
You're probably wondering why we are writing a whole blog post about satin pillowcases. With the holiday season sneaking up, we didn't want to hold back and decided to give you babes a special surprise by making our very own Satin pillowcase!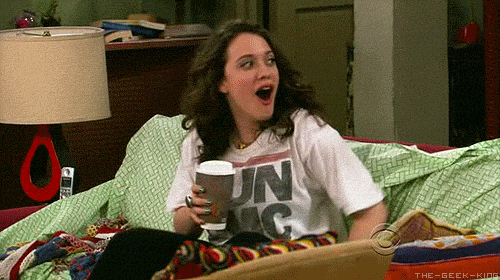 via Giphy
Insert Beauty Sleep Here is a satin pillowcase that keeps your hair looking fresh and helps smooth frizz, prevent tangles & minimize static. The softness of Satin eliminates the friction you get when your hair rubs against a harsher fabric, preventing tangling & damage.
Insert Beauty Sleep Here was made with love & thought to treat your gorgeous hair with premium fabric.

If you feel ready to get into bed with a Satin pillowcase, keep reading to see why Insert Beauty Sleep Here (and Satin pillowcases overall) is about to do a 180 on your beauty sleep.
Frizz Protection
Not only does the dreamy fabric feel good on your skin and hair, it actually helps prevent all that unwanted morning bedhead. The magic comes from the material itself, allowing your hair to breathe and move freely throughout the night. No more late-night worries about doing morning hair damage control.
No More Breaking Down Because of Constant Hair Breakage 
Say goodbye to hair breakage and hello to strong, healthier hair. Over time, especially during the winter, hair breakage is always happening, and those cotton pillowcases don't help prevent the damage. On the other hand, Satin pillowcases are a lot kinder to your hair and prevent further breakage and hair friction between strands. 
You Can Say Goodbye to Hair Knots 
Cotton can be harsh on your hair and leave morning bedhead. Satin pillowcases help your hair flow, so even when you're tossing and turning while sleeping, you will be less likely to wake up with messy hair knots, snags, and frizzy hair. 
All Those Beautiful Hairstyles Will Last Longer 
That silky smooth Satin fabric is going to be a hair lifesaver when it comes to protecting those beautiful hairstyles you create. Because Satin is less drying than other materials like cotton, it will help maintain those blowouts, curls, or new salon hair cuts. 
A Pillowcase With Hydration
Hydration is always important when it comes to taking care of your hair. Satin Pillowcases absorb less moisture than cotton, so your hair and skin stay looking fresh and hydrated when you wake up in the morning. 
Dermatologist Approved!
Yes, some dermatologists actually recommend satin pillowcases because of the skin benefits. Why? Because Satin pillowcases help the skin and hair by preventing less tugging, face creases, hair friction, and more moisture to the skin and hair. So it's really a win-win for the hair and skin! 
And that's the 411 on Satin Pillowcases, babes. Satin pillowcases have some amazing beauty benefits, so if you're thinking about switching out your pillowcases for new snazzy ones, don't hesitate and jump on the Sain pillowcase train! 
Again,  Insert Beauty Sleep Here is a Satin pillowcase here to give you the beauty sleep you deserve and wake up feeling fabulous. So if you are ready to get yourself or your besties a Satin Pillowcase, make sure to take a peek at our new & beautiful Insert Beauty Sleep Here ivory pillowcase. 
Trust us, you aren't going to want to miss this because our glamorous Satin pillowcase will be free with purchases of $99+ on Cyber Monday!
Happy sleeping from us to you and don't forget to share all your beauty slumber pics & results with us on the 'gram @insertnamehere ❤ 
Sweet Dreams babes ✨